Description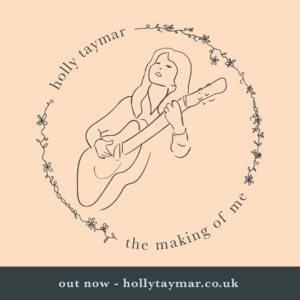 Release date: 19th December 2022
(£10 includes CD + postage)
"Becoming a Mama agreed with my creative side"
Inspired by early motherhood, the seasons, the people around her and those lost from the world; Holly showcases her own unique take on the human experience, with a self recorded collection of songs as beautiful as they are relatable.
'The Making Of Me' is a pocketful of 8 honest, melodic acoustic songs, channeling artists as diverse as Phoebe Bridgers, Kate Rusby and The Flaming Lips.
But mostly channeling Holly Taymar.
Her first release since 2014, the album is available 19/12/22 on all streaming sites and via hollytaymar.co.uk.